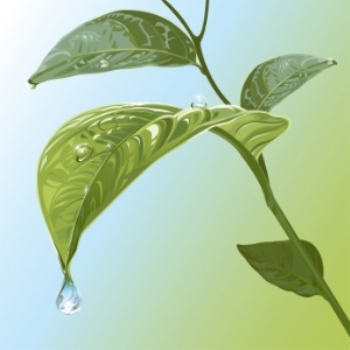 Arise, dear Earth, from winter's sleep
and feel the gentle rain,
the world awash with liquid hope,
as springtime comes again.
Raindrops fall in measured flow
to nourish grasses green,
to rinse away the winter gray
in showers fresh and clean.
Like brilliant jewels upon a hand,
they glisten in the sun.
The early morning light reveals
how diamond-like each one.
Trees come alive;
they stretch, they yawn.
The cleansing rains don't stop,
as leaves unfurl like fingertips
to catch each precious drop.
Copyright © 2004 Patricia Petro • All rights reserved.