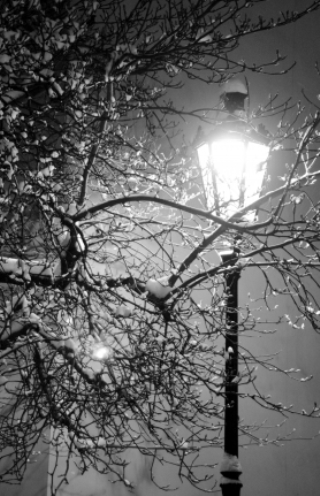 There is something strange about snow.
And how the space between
the large wet flakes
gets filled in with Paris.
At two a.m. I open the shutters
and see that my New York street—
blanketed in sleep and white gossamer—
has been transformed—
into a French Impressionist painting,
and for the first time,
caught between the snow dots
of a George Seurat, or
the ardent swirls of Van Gogh,
the flurry of Monet,
it all makes sense at last:
Things were never supposed to be
more clear than this.
If you step in close
everything disappears
except the color and the stroke.
Pull back, and there is
a perfect street, snow deep,
without a step or print.
And one single amber street lamp,
in the blue gray white mist,
lit.
Copyright © 2000 Susan Dane Setin • All rights reserved.