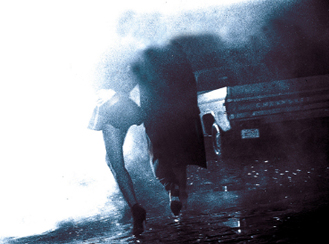 The night is old
and a yawning moon
waits patiently
for clandestine lovers
to return to beds of stone.
They sleepwalk over years,
weightless,
weaving in and out
of the safety of shadows,
cast for lingering dreamers.
They breathe the nightlife
deep into their ashy lungs,
and taste the sweetness
of goodnight kisses,
touching the real world
but seeing their own.
And so, you'll find them
standing outside
steamy restaurants
where bands are still playing.
They dance
to the rhythm of blue rain
splashing on the window
and shivering there.
Copyright © Christine Magee • All rights reserved.