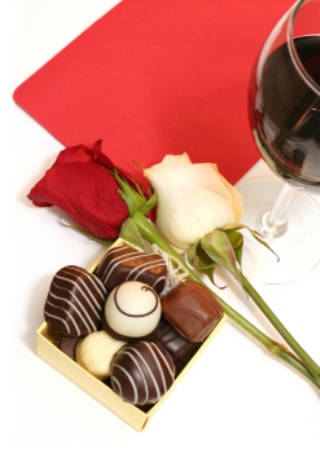 He was very late home that evening
but the food would come to no harm,
it was just a salad, two steaks to grill.
Annoyance crept into her calm.
He'd driven to town to pick up some wine
to go with their meal, he said;
and a box of chocolates, her favorite ones.
But he drove past the turning instead.
She asked him why
he had changed his mind.
Smiling, he said he had missed her;
then he kissed her.
So they drank from that bottle
that he nearly bought.
And the chocolates?
They devoured them later.
Copyright © 2002 Christine Magee • All rights reserved.