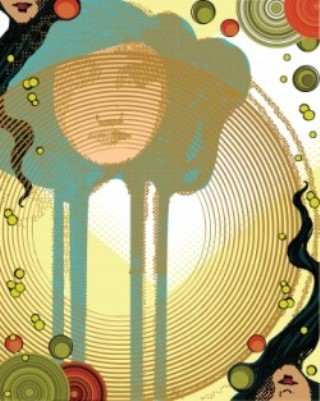 You needn't stay my darling.
Love, like trees, marks time in rings.
A petal falls in a silent dusk.
Nostalgia wells for the gone by.
Even as we live the day we see
the album pages being turned.
This then was my life: So much light
flickering on an incandescent screen.
Or perhaps a blue screen creates
the images, the special effects
of having been or having
thought one was. But you
need not stay. Your parting
only states the obvious—
what I learned shortly after
starting this whole long story.
To be or not to be is neither choice
nor stage; the or in fact, an and.
For everything that is, is someday not.
The emptiness it leaves waits
like a child, looking this way and that,
not understanding, refusing to believe.
But your going changes little.
What was, though gone, still is.
Love happens in the space.
Life is everything that can't be said.
If the rain is gentle, it all seems clear.
In the rain, we remember everything
Copyright © 2001 Susan Dane Setin • All rights reserved.